Hampton Mortgage Servicing (HMS) is pleased to announce the Home-Start in Waverley (HSW) initiative by offering a one-off grant of £10,000 for 12 months.
The donation will help towards:
Supporting over 200 families across Waverley within the next 12 months.
Recruiting new volunteers as the number of referrals continue to remain high.
Training volunteers and staff in Post Natal Depression.
Working in partnership in Farnham with Hale Community Centre and the Family Centre, and Brambleton Hall to offer weekly Parent and Toddler groups.
Planning a celebration of supporting families for over 25 years at our AGM in November.
HSW core service is through volunteers supporting families in the families' homes. The grant will provide initial training and ongoing 6 weekly support for volunteers for one year. Employed support workers will provide support to families with more complex needs. These families have often been supported by Social Workers or Health Visitors. The grant will increase capacity and support approximately 8 to 10 families per annum.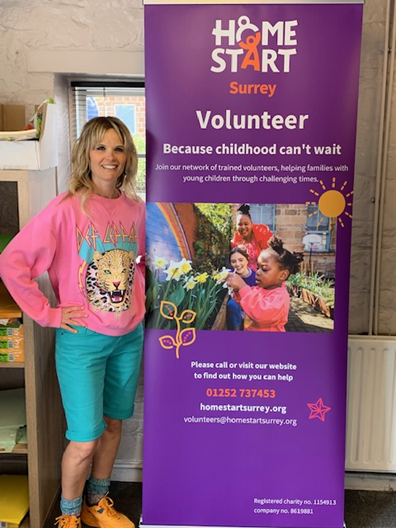 The contribution will be a major part of enabling HSW to continue to give families an opportunity to go to local groups where they build community peer on peer support groups, share experiences and access specialist support.
HMS hope to continue their relationship with this worthwhile local charity in the future.